Meeting Every
Monday 6:30-8PM
2nd + 4th Thursday
10-11:30AM
In the Farmhouse.
9660 Tunstall Road
New Kent, VA 23124
"Stitches of Love" is a ministry opportunity to love our neighbors, give comfort to those in need, and glorify God. Each, one of a kind homemade garment is an effort to spread God's warm embrace. When each item is completed, a word of encouragement is attached, and a prayer of blessing is said for the recipient. This ministry currently serves cancer patients and the homeless.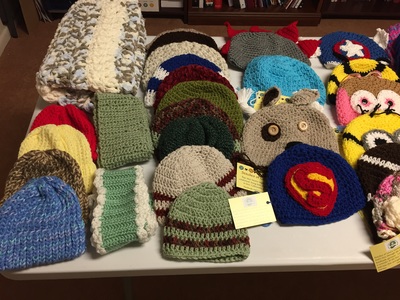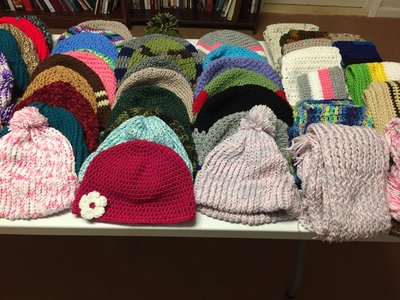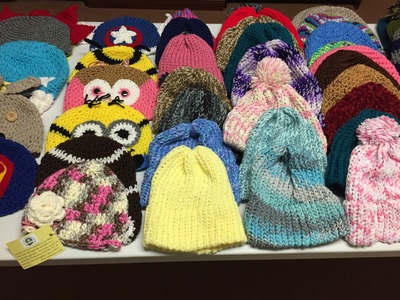 That their hearts might be comforted, being knit together in love, and unto all riches of the full assurance of understanding, to the acknowledgment of the mystery of God, and of the Father, and of Christ; – Colossians 2:2 (KJV)
We welcome anyone who enjoys or would like to learn how to crochet, knit, or sew and has a desire to help those in need. Teaching will be provided if needed. The ministry will run from Fall-Spring.
Come join this amazing ministry and awesome fellowship anytime. Beginners welcome!
For your security, please type the answer to the math equation that appears above into the entry box.
New Kent Christian Center Office
Messages sent from this form will be directed to the NKCC Main Office. We will do our best to respond to your emails in a timely fashion or forward your messages to the ministry leaders.
You are also welcome to call our office at 804.557.3323 with any questions!
Office Hours:
Monday–Thursday
9AM–5PM
New Kent Christian Center
Love God, Love People, Serve the World!
9660 Tunstall Road,
New Kent, VA 23124
804.557.3323